I've been trying to find some more "kid-friendly" easy meals to make
to expand Abigail's tastebuds a little bit, and came across this yummy casserole!
(found in The Doula's Cookbook for New Moms by Lisa Jost)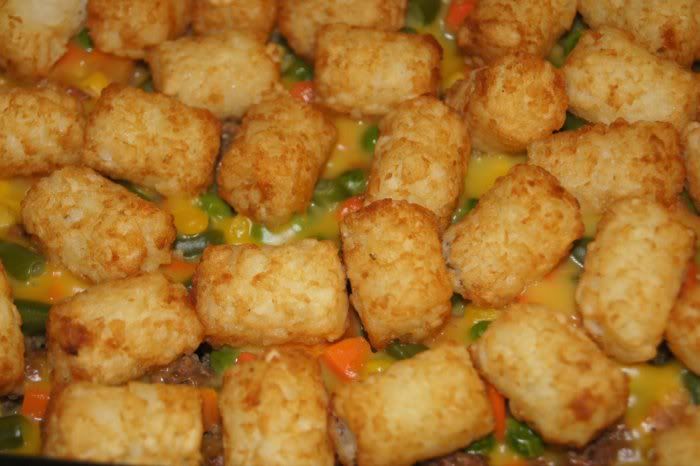 what you need:
1 lb ground beef
1 small onion (we use onion powder instead)
1 can cream of chicken soup (or you could use cream of mushroom)
1 bag (16 oz) of frozen mixed veggies
1 bag (32 oz) frozen Tator Tot potatoes
salt and pepper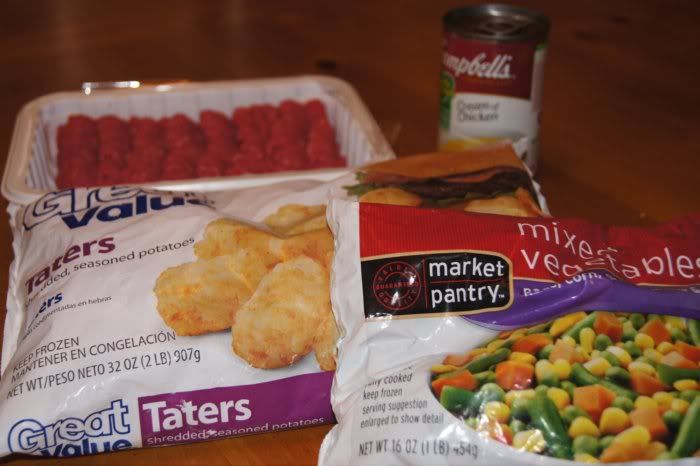 preheat oven to 350.
Brown your beef, with the onion or onion powder.
I also add salt and pepper while browning.
Place the cooked beef into a 9x13 dish.
Pour the frozen veggies on top of the beef.
Pour the soup (I used cream of chicken) on top of the veggies and beef.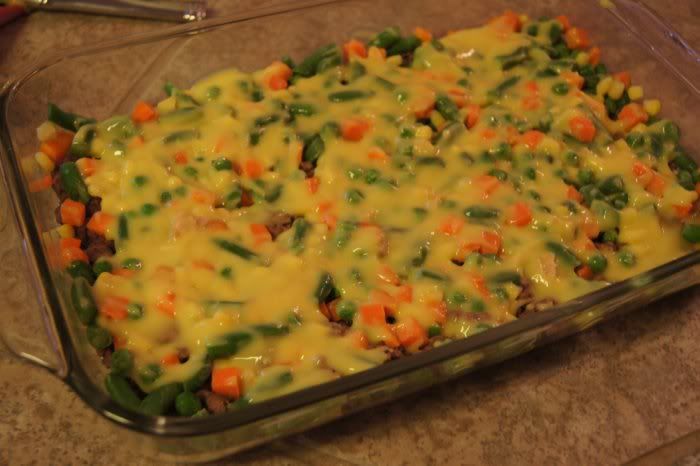 Top with Tator Tots and pop it in the oven!
Bake uncovered for about 1 hour until warm and the tots are a little browned!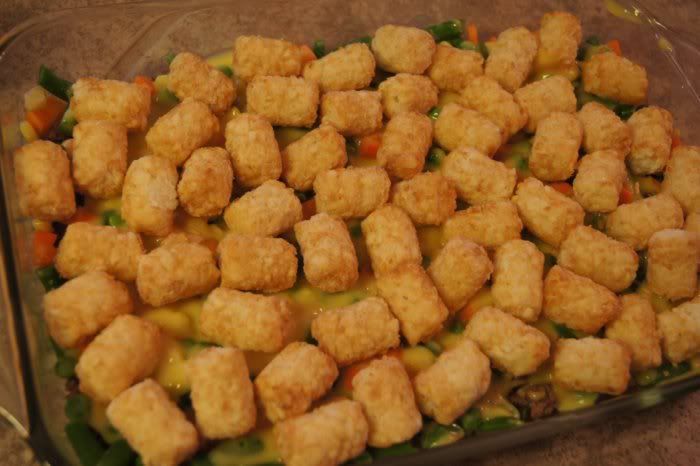 ENJOY!!!
Have a great weekend!
Linking up here: