name sound funny?
well, believe me... there's no laughing about this stuff.
it is AMAZING.
on my
girls trip
last month, some of the girls made this for the group...
So no, it's not my own recipe...but oh. my. goodness it is good!
here y'all go. Make this this weekend.
Great for big family dessert, and especially great for parties!!
(or for yourself...I won't tell)
you need:
1 (8 oz package) cream cheese, softened
1 cup powdered sugar
1 (12 oz) container Cool Whip, thawed
Snickers candy bars (I used a whole bag of the snack sized bars), chopped into bite sized pieces
4-6 granny smith green apples, chopped into bite sized pieces

I know, I know... you might be thinking to yourself,
"chocolate and apples?!"
But just trust me, okay?
First, mix cream cheese and powdered sugar together well.
Then gently stir in the Cool Whip...
chop your Snickers!
Add those snickers to the bowl.
(and eat a few while doing so.)
then add the chopped apples.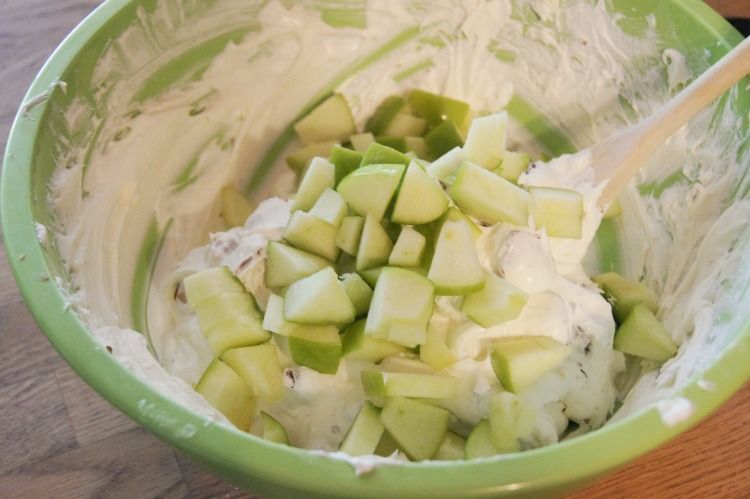 mix together well and try to hold yourself back...
it is best after chilling in the fridge for 1-2 hours!
you're welcome.
:)
Y'all have a great weekend!