I can hardly believe it.
Seems like yesterday, but also like forever ago.
TEN years ago today...I married my love.
During our ceremony, and as we walked out of the church as a married couple,
we worshipped to the song,
"Blessed Be Your Name" by Matt Redman.
The main words of the song say
"You give and take away...Lord BLESSED be Your name!
"
We had no idea how prophetic that song would be,
and how we would so need to hold onto the truth of it, throughout our journey of marriage.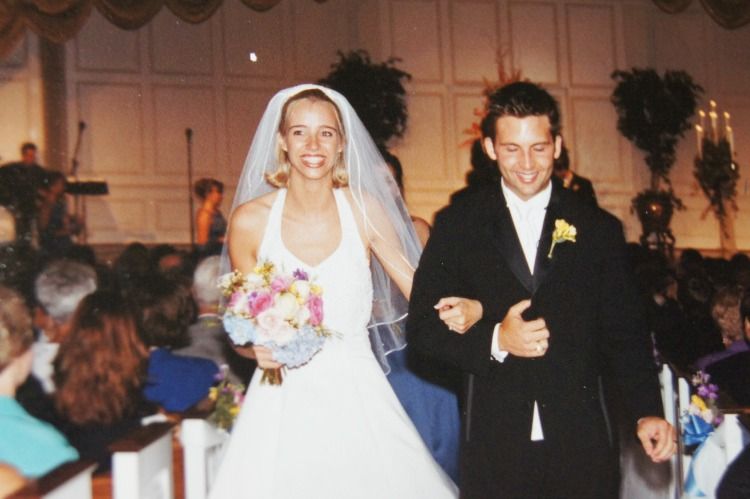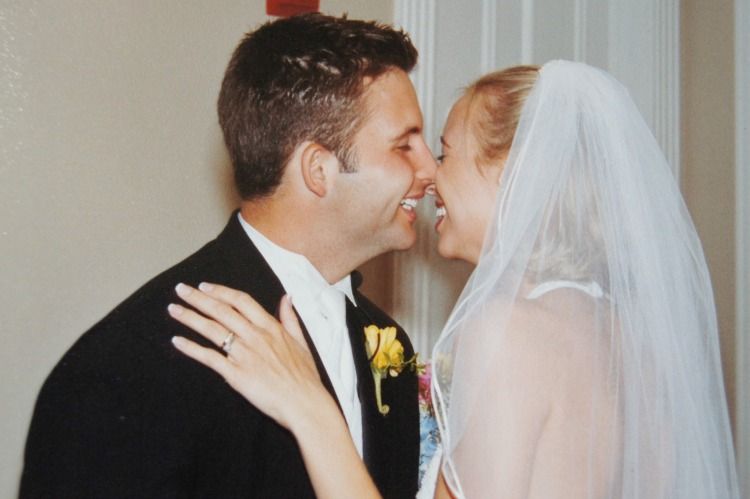 As lots of people know, especially people we have walked in life with for a long time...
our road has not been an easy one, from Day 1.
I've blogged about this some before, but we have seen a large share of hard times...
many older wiser people have even told us it's been more than most couples endure in a lifetime.
Lots of sickness (including some serious diagnoses),
broken finances (literally negative in our bank account),
more deaths than most young people deal with,
(including both of our dads' sudden deaths, and now three babies),
and a never ending battle against the enemy to rob us of our love for each other
as we muddle through all the hard stuff.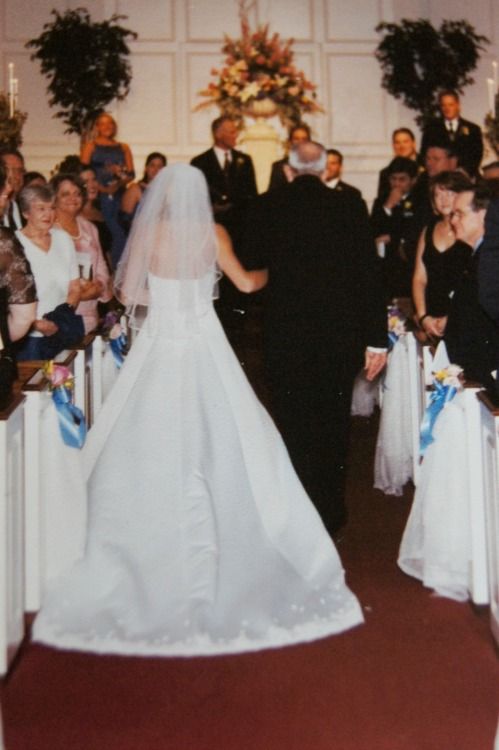 We have had moments where we want to call it all off.
Moments where it feels like we are drowning and can't even rescue ourselves,
much less each other.
Our hearts shouting out "God we can't take this anymore! Enough!"
And our hearts longing to love each other like we know we can,
without the trappings of stress and despair from all the hard stuff.
But what God has taught IS teaching us...
We. Are. Right.
we CAN'T do this on our own.
noone can.
enough IS enough.
We cannot find our way through the covenant of marriage and love,
and the commitment to EVERY season of life with each other...
if we don't rely on the One who orchestrates it all.
oh, and by the way, He is the one who brought us together in the first place!
So no, we cannot make it on our own.
We fail.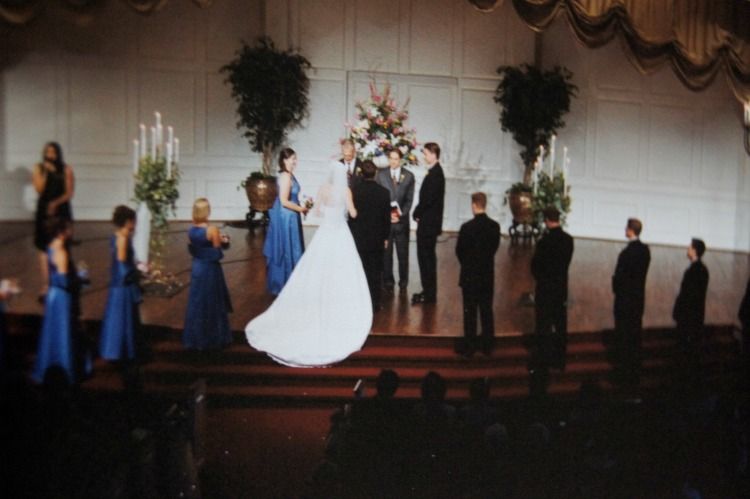 But HE doesn't.
Because He loves us, and He loves our marriage.
He loves the union we vowed to each other.
He loves that we need Him to make to make it work.
He loves to be a part of our journey.
And not because He is a selfish, self-serving God....
but because He is our Maker, he makes life.
He creates. He is the one who showed us true love first.
And so He desires that for us.
So we look to Him, so that we don't fail.
We don't have a choice.
He has proven to us that HE alone is our
Provider, Protector, Healer, Friend, Strength, Comforter and Guide.
So yes, we fail in our marriage when we forget those things.
When we forget to rely on Him as the third person in our marriage.
But when we do remember?
(and it is a daily surrender, yall, just like it should be.)
It is BEAUTIFUL.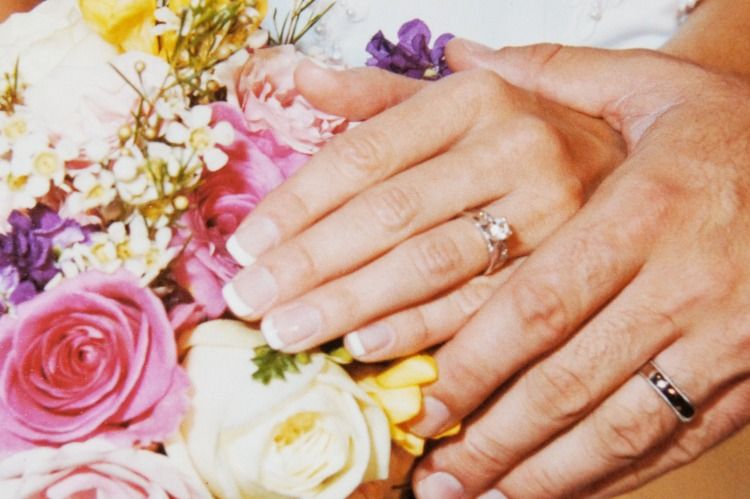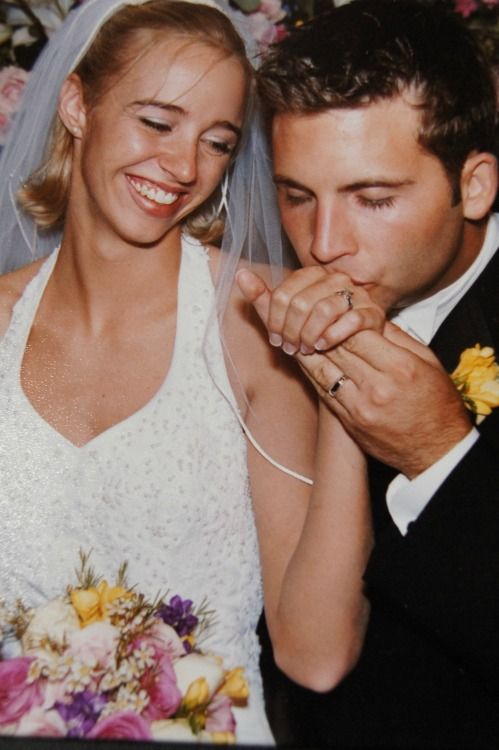 Now before you go assuming that I am just focusing on all the bad stuff,
let me tell you...
this ride for the last 10 years HAS been beautiful.
I have grown into a person I never knew I could be.
I have witnessed Parker be trained up in things we never imagined for his life,
for the Kingdom.
I have seen us pull together through some of the hardest moments, days, and month of our lives.
And though some days have been pretty messy...it's been a beautiful mess.

And to learn a dependence on the Lord like I never knew I needed.
THAT is beautiful.
So so thankful for a man who points me to Jesus.
Not to mention we have two precious gorgeous little girls,
all because we said "I do." ten years ago.
They were but a twinkle in our eye back then.
what joy now. What Joy!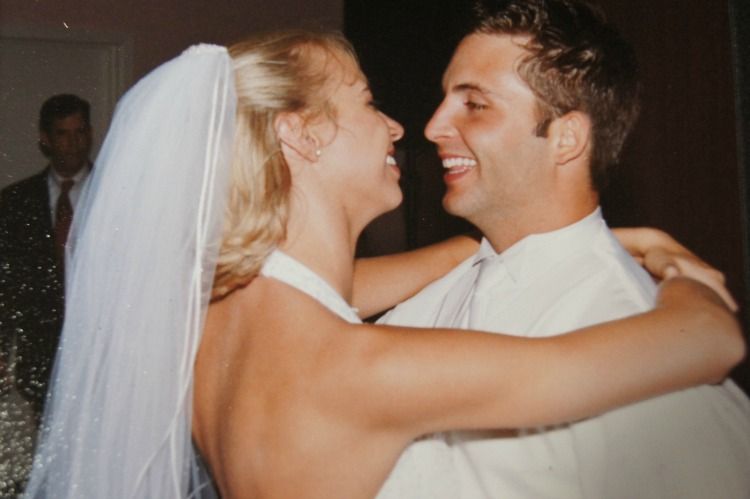 Just like the young, wrinkle-free, 20-year old face you see here has changed a lot...
my heart has too.
My heart knows more than ever, that after 10 years of marriage,
God chose an amazing man for me to do life with.
I had NO idea what all we would go through,
but I wouldn't have wanted to do it with anyone else by my side.
Driving away with him that night, as his new bride...
best drive of my life.
I would do it all over again.
ALL of it.
Because I see God's love in our marriage...
in the good, the bad, the ugly, and the beautiful.
God is good.
And the next 10 are gonna be good too. :)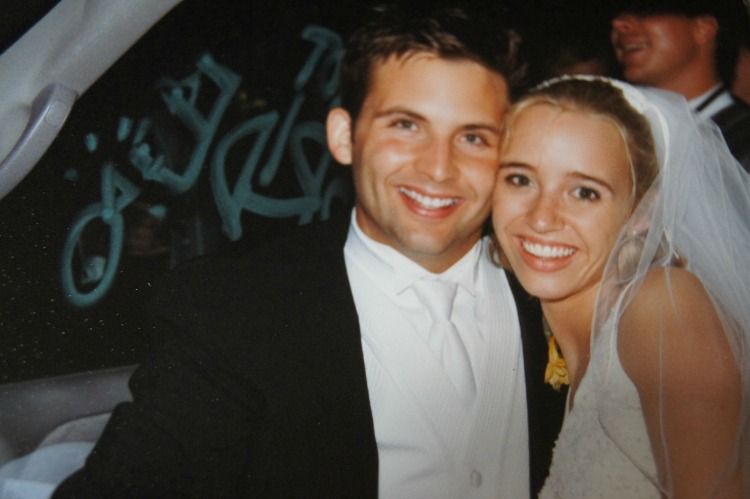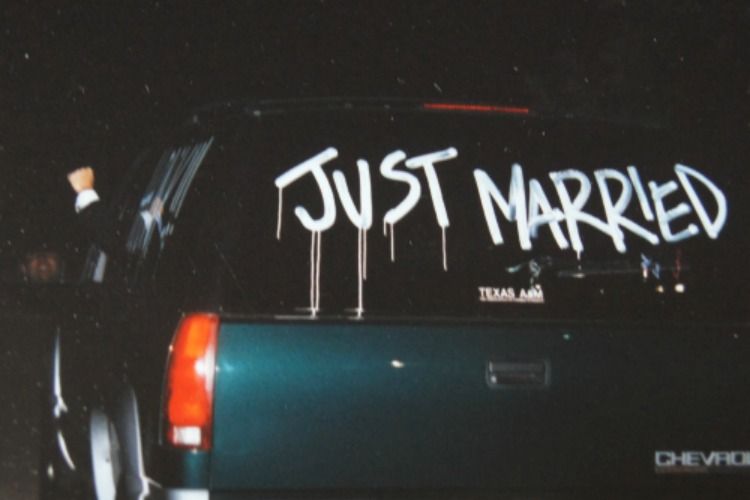 I love you, Parker.
Happy 10 years baby.