haaaaaaay....
so excited to be linking up today to connect with y'all who are coming to the
Hope Spoken
conference in March!
I am more than honored to be one of the
small group leaders
at the conference, and I just KNOW in my heart that God is going to move in power that weekend! I seriously cannot wait to get to know y'all more, through this link up today, leading up to the conference...and then get to hug you each there! YAY!
so.
if you don't know me already, or if you do and you just love me so much that you want to hear it all over again (wink, smile), let me tell you a just little bit about myself.
(Ill keep it short I promise)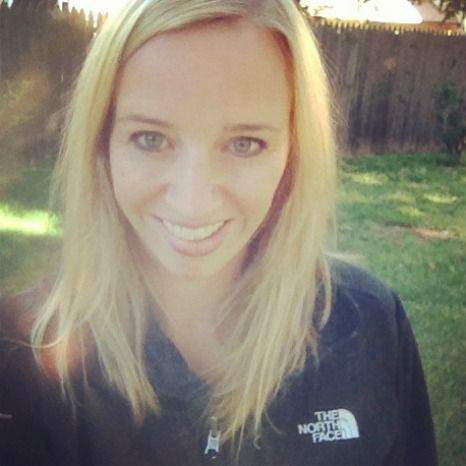 I'm Sarah, the girl behind this little blog...
I literally just changed my blog name and site a few days ago, ha!
I formerly was Racing Towards Joy, but the Lord has been speaking a lot to me lately which is what led to the big changes around here. So I'm super excited about that!
(you can read a little more about my heart in that here)
SO, if some things or links are working perfectly right now, you'll know why! :)
I have been married for just over 10 years to the hubbs, Parker.
We are from Dallas, but have lived in Oklahoma for about 2 1/2 years now and absolutely love it here.
We have two little girls, Abigail is almost 4, and Bethany is almost 2...and they keep me on my toes in every way (they are busybusybusy!), but also keep me grounded and thankful each day.
Here in this space, my desire to is be real and open in sharing the story God has given me.
Reading through my blog, you'll find me pouring out my heart about our many losses and heartaches, about my healing from Fibromyalgia, about learning to give grace to myself as a mommy, about training for the few races I have done, and even some Paleo recipes, just to name a few things!
This blogging community has been like nothing else, it really is hard to explain. I have made some of my very best friends through this blog (and even have taken
girls trips
with them the last two years!) I have also gained a confidence in the prompting God put on my heart to blog parts of my story...for His glory and honor. It has been healing and encouraging to me to share here!
// click over on my sidebar tabs to find posts about things I have shared ----> //
The
Hope Spoken girls
asked us to connect here today, and include something we are nervous about for the conference weekend, and also what we hope to take away from it.
I am having trouble thinking of things I am nervous about, because my excitement is kindof overtaking that! :) But I guess I would be most nervous about allowing the Lord to speak through me and encourage through me as a small group leader, without any temptations from the enemy to feel unworthy or unprepared to share His heart and mine.
(May sound funny, but it's sometimes easier to have that confidence writing blog posts than it is in person, I know some of you blog friends can relate.)
But my prayer is that God would use me, no matter what I am thinking about myself.
and for the take-away? I have no doubt I will take away a lot. I am looking forward to seeing how God shapes the weekend and how different people's stories will become connected and intertwined. I love seeing divine connections being made, and look forward to making more myself.
Obviously I also look forward to hugging several of my "blog friends" for the first time in person (you know who you are!)
And really, I am SO looking forward to worshipping together with hearts like mine.
There is really nothing more powerful to me than that.
in other words, get ready to see my tears flowing as I worship with all you friends.
WHEW.
y'all, I can't wait.
Can. Not. Wait.
so, let's meet if we haven't yet, okay?
I want to hug all of you in 5 months!! :)
**If you are going to Hope Spoken go link up over
here
, and read through everyone else's posts to make connections before the conference!**