One month f
rom tonight we will be spending our first night
...feeling a bit pouty-faced today.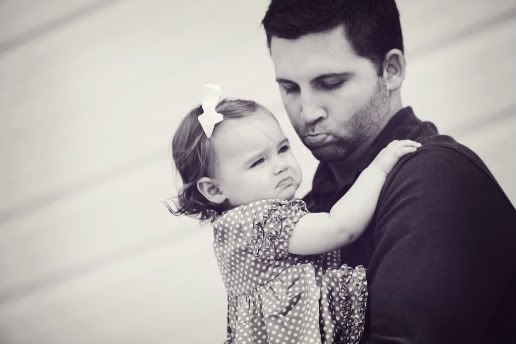 Not quite ready to go into a big emotional talk about
how much we will miss
when we move,
but am thinking today about some of the things I will miss the most about our life in Dallas.
Obviously
PEOPLE top the list
.
Our family, Our friends, Our spiritual family.
but (just a couple) other things Im already missing today...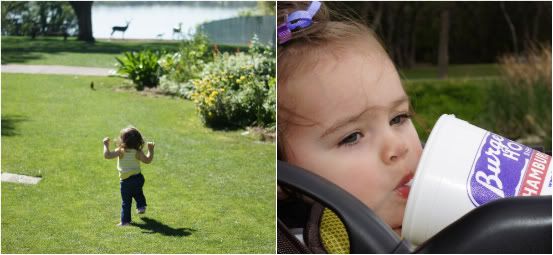 I will miss
beautiful afternoons
at the Arboretum with my girl,
and picnics there with friends, watching babies basking on blankets.
(or now run around everywhere!)
Ill miss driving through Burger House for my frozen lemonade.
(they know me there...I will miss Maria,
who has made bad days better just by handing me
my favorite drink
through the window.)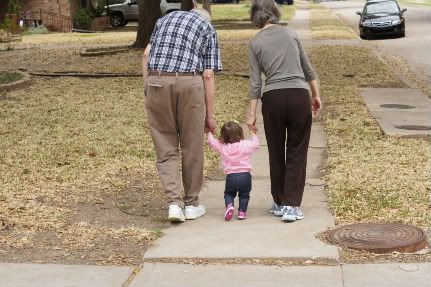 We will miss the grandparents.
They have been rocks in our life and Abigail already knows them so well.
Though we will definitely miss our built-in babysitters,
even more,
we will miss the LOVE
they bring us each time we see them.
We look forward to "extra-quality" time with them when we are in town.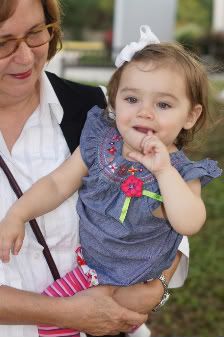 I will miss our mall, but not for the shopping.
It has been a place for me to
walk with Abigail
when the weather isn't great,
a place to go wave to the duckies,
and also where we have spent
countless Fridays
,
going to Mommy and Me Yoga and Baby Bounce with our friends.
And on that note,
I can't express
how much I will miss my
Mommy and Me group
friends, who have been a
support system
for me in this huge transition to motherhood.
Who will I sit and compare feeding, sleeping, and pooping stories with?!
(you know who you are and I LOVE YOU GUYS!)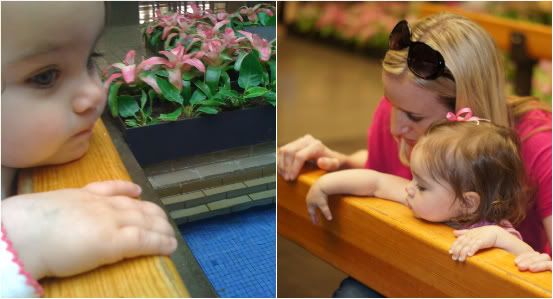 But for now,
I will remember
what God has given us here,
AND what He has waiting for us there.
I am counting my
blessings in both places
and trusting He has our best in mind.
and finding this in a box helped a little bit too,
trying to help mama pack...and smile.